Bahrain Representatives Paid a Visit to WHITR-AP (Shanghai)
  PublishDate:2007-08-30  Hits:3087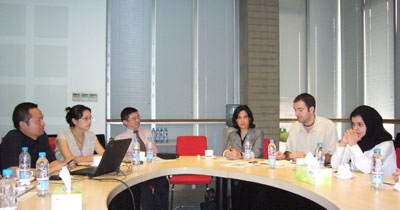 met with presentatives from Bahrain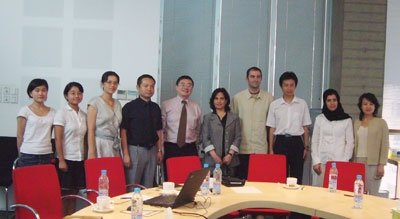 participants
On June 26th, 2007, representatives from Kingdom of Bahrain leading by H.E. Ms. Mai Mohammed Al Khalifa, Undersecretary of the Kingdom of Bahrain Culture & National Heritage, paid a visit to the WHITR-AP (Shanghai). Collaborated with UNESCO, Bahrain proposes to set up a World Heritage Training and Research in Arab Region .The visit aimed to exchange ideas as well as seek a possible cooperation with WHITR-AP (Shanghai) in terms of management, training courses, research themes and future development of the world heritage conservation.

Mr. Karim Hendili, World Heritage Archeology expert from Bahrain hold an inspiriting discussion with colleagues from WHITR-AP(Shanghai), concerning the difficulties and challenges of world heritage conservation in the Asian Pacific and Arab region, such as how to enhance the close international cooperation; how to develop the full potential of new technologies and its implements. This visit promoted communication between Asian Pacific and Arab region in world heritage protection and reached a preliminary agreement for future cooperation.

During this meeting, we received the invitation from H.E Ms. Mai Mohammed Al Khalifa for the "Twenty Years of Bahrain Archaeology (1986-2006) on Dec. 9th-12th.2007.