2012 Consultative Meeting on World Heritage and Sustainable Development
From:WHITRAP Shanghai   PublishDate:2012-02-15  Hits:2926
The 2012 Consultative Meeting on World Heritage and Sustainable Development (SD) was held in Ouro Preto, Brazil from February 5-8 2012. Mr. Oswaldo Angelo, Mayor of Ouro Preto, Mr Luiz Fernando de Almeida, President of Instituto do Patrimônio Histórico e Artístico Nacional (IPHAN), UNESCO officials, 40 experts and scholars attended the meeting. The main goal of the consultative meeting is to advance in the development of policy guidelines, management practices and strategies, concerning ways to integrate a SD perspective within World Heritage with the Action Plan 2012 in mind. The following topics were extensively discussed among experts
1. How to integrate SD principles into the nominations, management and monitoring system of a World Heritage site;
2. How to strengthen collaboration and coordination between biological and cultural diversity by World Heritage Convention and other conventions / programmes;
3. How to develop a new World Heritage thematic programme on the integration of sustainable development in the management of World Heritage properties (including consideration of tourism, to develop guidance and capacities), how to include SD in the draft Implementation Plan of the Draft Strategic Action Plan and Vision, and what can the World Heritage system do to contribute to?
The participants drafted the 'Work Proposal of World Heritage And Sustainable Development', which would contribute to the preparation of 20 nations conference held in Rio this June.
Ms. Mei Qing, Associated Professor and Consultant of WHITRAP Shanghai, attended this meeting. Her made comments on the subjects including cultural diversity, complement to the universality at regional and local levels, and the effective access from sustainable development to the World Heritage Convention and outstanding universal value.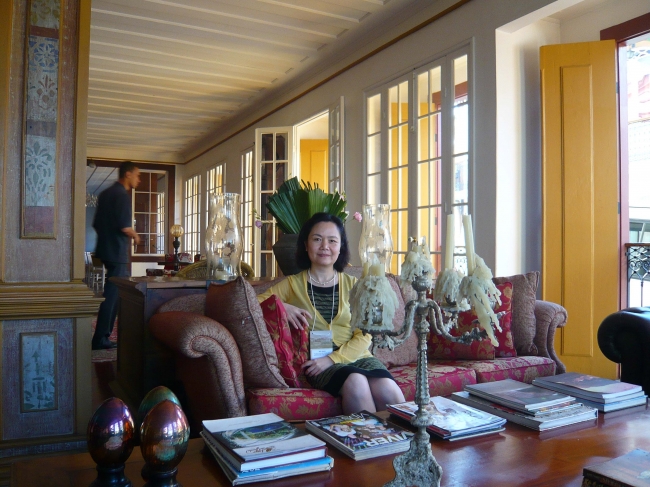 Ms.MEI Qing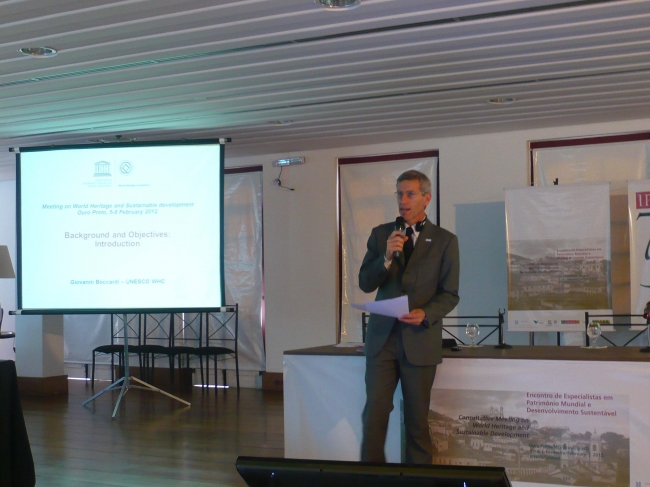 Mr. Giovanni Boccardi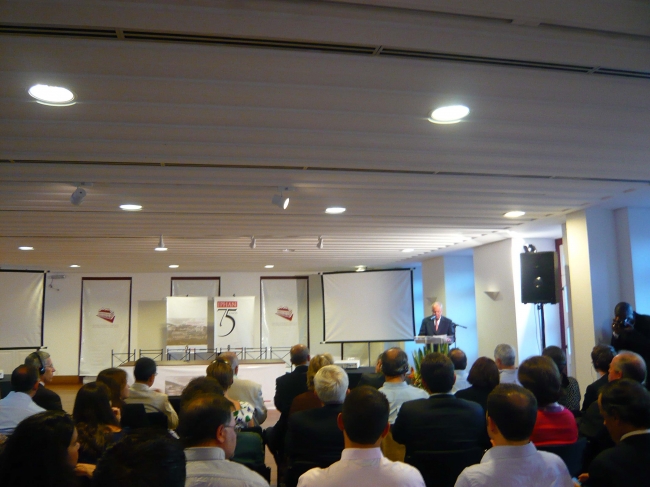 on the scene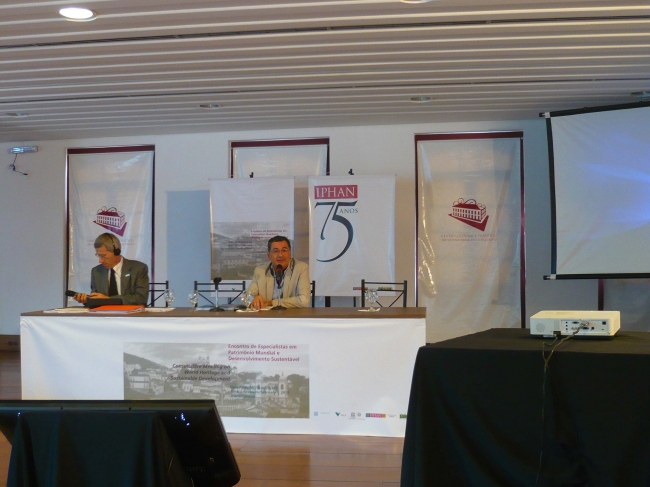 the president of IPHAN, Mr. Luiz Fernando de Almeida