36th Session of World Heritage Committee Opens with Focus on Sustainable Development
From:WHITRAPShanghai Author:Hong LI  PublishDate:2012-06-27  Hits:3112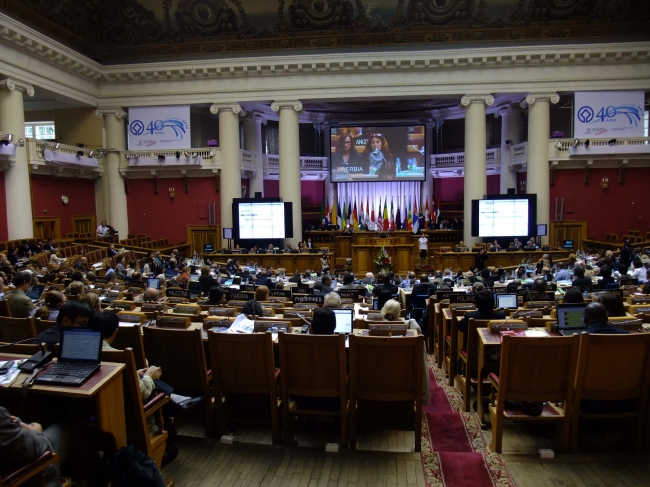 From 24 June to 6 July, the 36th session of World Heritage Committee is held in St. Petersburg, Russia. The chairperson of the World Heritage Committee, Eleonora Valentinovna Mitrofanova, welcomed the participants. The Director-General of UNESCO, Irina Bokova, for her part highlighted the growing challenges of preserving World Heritage sites in the face of growing pressures.

The 21 Committee members of the session is composed of Algeria, Cambodia, Colombia, Estonia, Ethiopia, France, Germany, India, Iraq, Japan, Malaysia, Mali, Mexico, Qatar, Russian Federation, Senegal, Serbia, South Africa, Switzerland, Thailand and the United Arab Emirates.

On the first two days, the Committee approved several crucial items. Above all, the World Heritage Convention and Sustainable Development (WHC-12/36.COM/5C) has been approved by the Committee and it received great supports from the delegations, for almost all the State Parties concerns the sustainability. Then, considering a lot improvement in conservation made by Pakistan and Philippines, the Committee decided to remove two sites from the World Heritage in Danger: the Fort and Shalamar Gardens in Lahore (Pakistan) and the Rice Terraces of the Philippine Cordilleras (Philippines). Last but not least, the closing ceremony of the 40th anniversary of the 1972 World Heritage Convention will be scheduled to take place in Kyoto (Japan) in November.