"International Workshop World Heritage and Disaster Risk Mitigation: For Sustainable Heritage Tourism in China" Held in WHITRAP, Shanghai
  PublishDate:2018-03-09  Hits:2255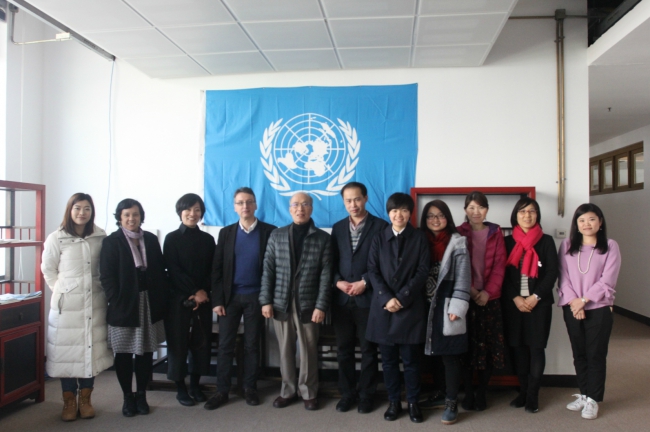 Group photo of participants
On March, 6th , 2018, the Workshop on World Heritage and Disaster Risk Management : for Sustainable Heritage Tourism was held in WHITRAP, Shanghai. Tomoko Kano (Teikyo Heisei University) together with other five Japanese participants, Dr. Wen Jing (Tongji University), Mr. Zhang Yunlong from Dujiangyan Municipal Bureau of Planning and Management, Dr. Simone RICCA (vice director of WHITRAP, Shanghai), Program Specialist Mrs. Li Hong and Mrs. Pei Jieting attended the workshop.
The workshop started with a brief presentation by Dr. Simone on several programs regarding world heritage disaster mitigation and sustainable heritage tourism that WHITRAP Shanghai has been engaged in, including the post-quake reconstruction of Dujiangyan and the international symposium in Nepal. After Shinji Yamashita, the project advisor, introduced the basic information of the research program, Professor Tomoko Kano took Mount Fuji and the Irrigation system in Subak, Indonesia as examples, to point out problems existing in the two heritage sites, including tourists management and water resource conservation. Then with a focus on the topic of disaster risk mitigation, lecturer Takae Tanaka proposed good solutions for fire prevention in heritage sites, by looking at the fire control system of Kyoto, Japan and Bergama, Turkey. Moreover, she also referred to the disaster risk management planning of Patan, Nepal, which was first launched from 2008. After the earthquake in 2015, specialists conducted in-depth research on the consequences of the disaster based on this plan, and developed elaborated activities guidelines to strengthen the disaster preparedness education at the local level and enable extensive participation of local people. Lastly, Mr. Zhang Yunlong gave a speech on the post-earthquake reconstruction plan, implementation of plan and the reconstruction of tourism industry of Dujiangyan city, and shared valuable experience in post-disaster heritage management.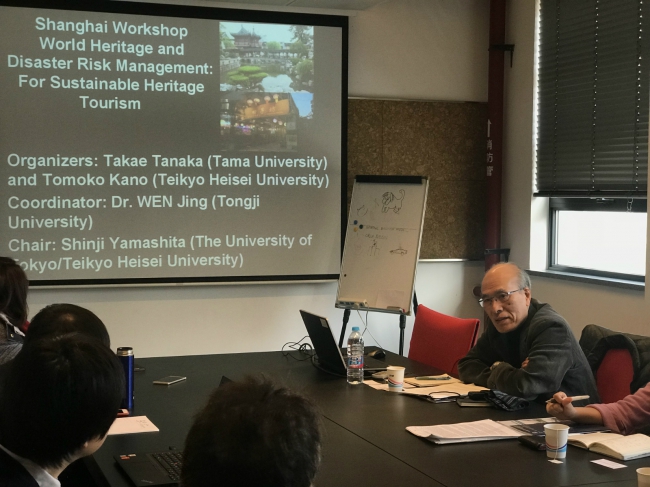 Professor Shinji Yamashita giving an introduction on the program.
Mr. Zhang Yunlong sharing his working experience in Dujiangyan.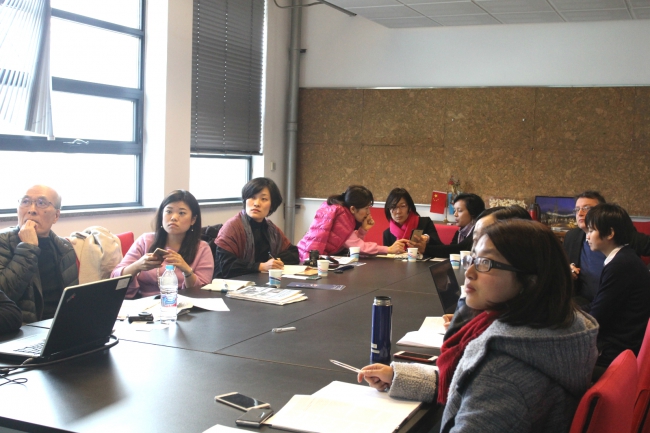 Professors sharing views on the topic.