International Expert Meeting on the Implementation of UNESCO HUL Recommendation
  PublishDate:2018-04-12  Hits:2335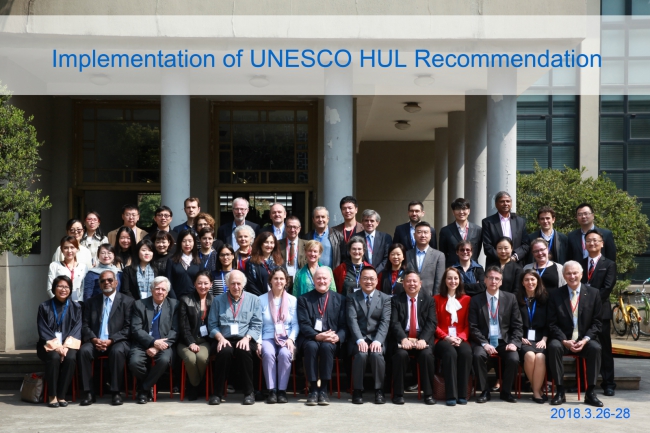 Group photo
On 26-28 March 2018, the International Expert Meeting on the "Implementation of UNESCO HUL Recommendation" was hold at WHITRAP Shanghai. This meeting was jointly organised by UNESCO, WHITRAP and the Government of Hongkou District (Shanghai), co-organised by Shanghai Tongji Urban Planning and Design Institute, and hosted at Tongji University, Shanghai (China).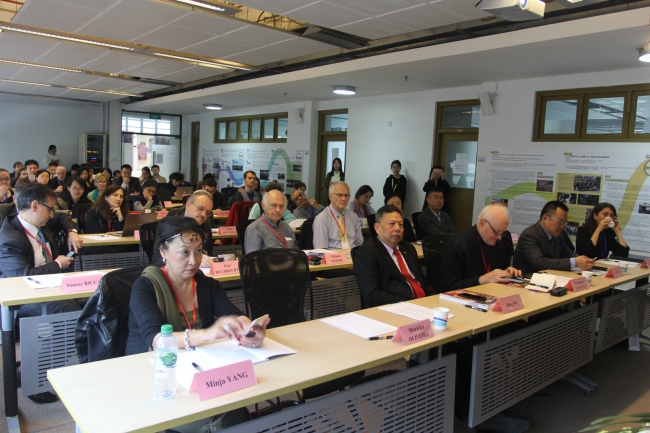 Expert meeting in WHITRAP, Shanghai

Around 40 experts from all over the world took part to this meeting, addressing the relevance of the HUL approach at varied urban scales (from small settlements to metropolises), in different urban typologies (from walled cities to modern heritage), and in relation to the links between urban setting, nature, climate change and intangible heritage. With the contribution of these international experts in these three days, Dr. Yonca ERKAN (HUL/Historic Cities Programme Coordinator at UNESCO) made a conclusion about the Way Forward of HUL Implementation on 28 March.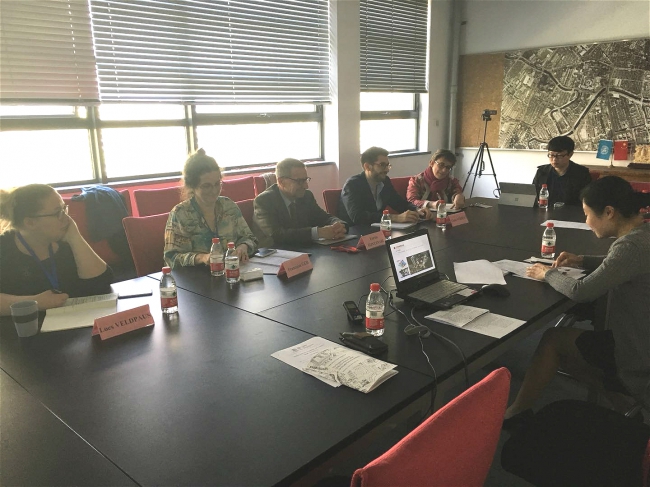 Conference focusing on Hongkou district

At the same time, in the opening ceremony of the meeting, Mr Francesco BANDARIN (UNESCO Assistant Director-General for Culture), officially awarded a UNESCO Certificate of Appreciation in Urban Heritage Conservation to the Government of Hongkou District, and designated Hongkou-Creek Area as a Historic Urban Landscape Pilot Project. Then in the following two days, a field visit and a discussion session of Hongkou Creek Area was organised.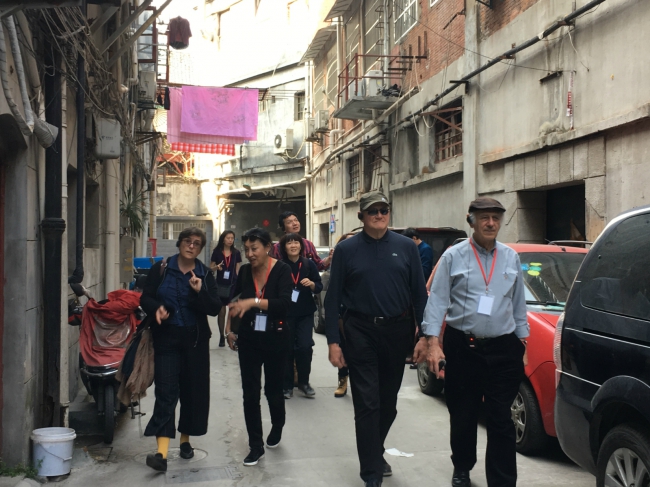 Experts investigating Hongkou district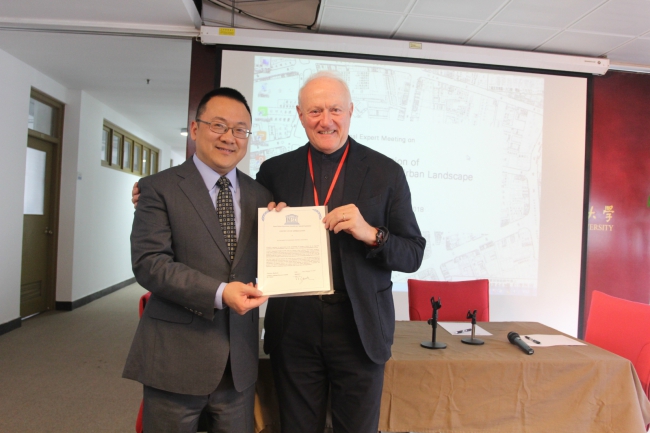 Delivering certificate