The International Exchange Office of Shanghai Municipal Education Commission visiting WHITRAP Shanghai
  PublishDate:2021-03-31  Hits:1230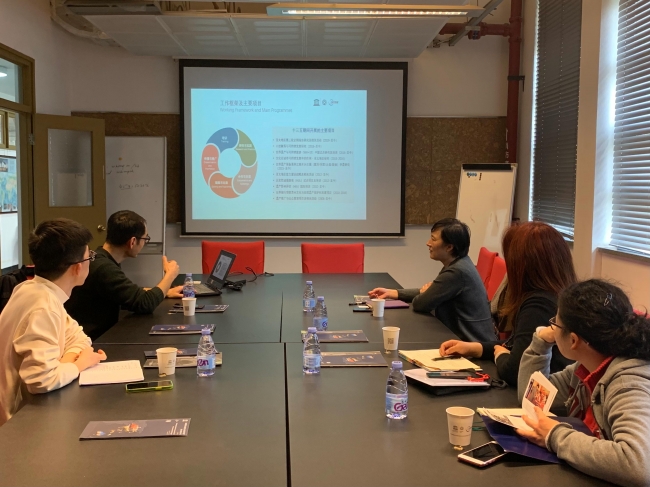 On the afternoon of 24th March, Lu Lili, deputy director of the International Exchange Office of Shanghai Municipal Education Commission, accompanied by Yan Aihua, deputy director of the Foreign Affairs Office of Tongji University, visited WHITRAP Shanghai with colleagues. Li Xin, deputy Secretary General of WHITRAP, warmly received the group and held a research seminar.
At the meeting, Lu Lili got chances to ask about the work and organizational system of WHITRAP Shanghai. She also expressed the Commission's close attention to the development of international organizations of various universities in Shanghai and highly praised WHITRAP Shanghai's sound development. Subsequently, Li Xin introduced other projects and future plans of WHITRAP Shanghai.
Through the survey, Shanghai Municipal Education Commission and WHITRAP Shanghai have established a good foundation for cooperation. In the future, WHITRAP Shanghai will continue to set an example and contribute to the development of various international organizations in Shanghai universities.