News | WHITRAP participated in the Rendez-vous Chine round table discussion, Paris, France
Author:Marie-Noël Tournoux  PublishDate:2022-12-14  Hits:515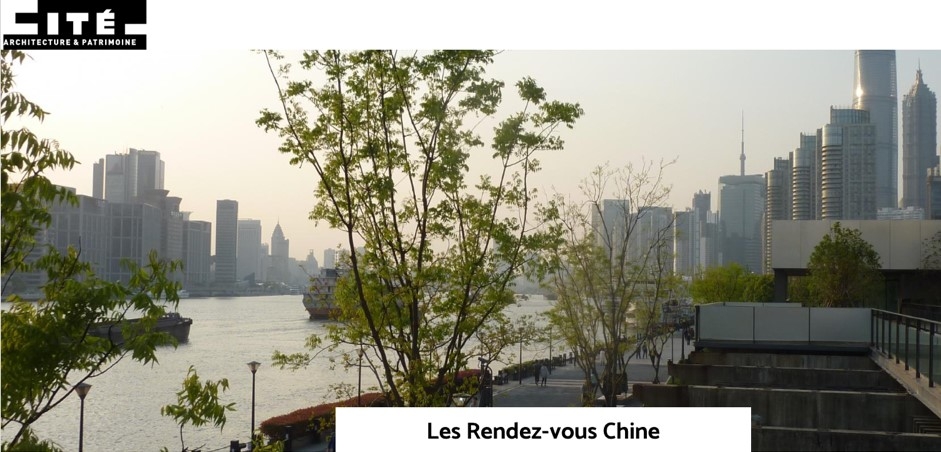 Image: Cité de l'architecture et du patrimoine, Paris
On 29 November, Marie-Noël Tournoux, Project Director of WHITRAP Shanghai, participated in the "Rendez-vous Chine" round table on "Cooperate to Protect", a means to safeguard heritage, with Eric Huybrecht, architect and urban planner, in charge of international cooperation at the Paris Region Institute, France, Alain Marinos, architect and town planner, honorary inspector general of the French Ministry of Culture, National Delegate of the Small Towns of Character of France, chaired by Françoise Ged, Observatory of the architecture of contemporary China) at the Cité de l'architecture et du patrimoine, Paris.
The Rendez-vous Chine, are a series of Dialogues aiming to share and discuss different specific topic focusing on contemporary China by inviting urban planners, architects, historians, geographers, sociologists, researchers, practitioners, and observers to debate and share their point of view. The "Rendez-vous Chine" is organized by the Observatoire de l'architecture de la Chine Contemporaine (Observatory of the architecture of contemporary China) at the Cité de l'architecture et du Patrimoine, Paris, France, the French architecture and heritage national centre and its partners from the French School of Asian Studies (EFEO), the China, Korea, Japan Centre of the School of Advanced Studies in Social Sciences (EHESS).
The round table focused on international cooperation as a major tool for the enhancement and protection of historic centres, which each have their own spatial and time scales, different cultures and lifestyles. The discussants shared their views on what added value-sharing methodologies, mapping and modes of governance bring. Did they discuss of knowledge and approaches necessary to develop successful cooperation and how to measure their contributions/benefits? They exchanged views on what cooperation was about, cultural influence, academic exchanges, and a soft power tool.
Marie-Noël Tournoux presented WHITRAP and its activities as well as cooperation in the context of World Heritage. Eric Huybrect and Alain Marinos respectively focused on city-to-city and metropolitan cooperation and the evolution of heritage categories, values and their role and function. The round table was followed by a discussion with the audience.
Typeset: JI Zhenjiang (Intern)