WHITRAP Shanghai visited and conducted a field survey in Mount Huangshan, a World Mixed Heritage Site
  PublishDate:2023-03-01  Hits:713
From February 21st to 23rd, Dr. Mu Xingyu, Project Director of WHITRAP Shanghai visited Mount Huangshan and carry out a field survey on the conservation and management of this World Mixed (Cultural and Natural) Heritage sites. Relating to our center's research on "International Policy for China's World Heritage Sites under Issues of Climate Change", the pilot project on Mount Huangshan was deeply discussed.

After learning about Mount Huangshan, including regulation system, ecology protection, heritage monitoring, collaborative management, value transmission, and so on, Dr. Mu appreciated its heritage conservation and management work. She believed that the practices and experiences in Mount Huangshan have been at the forefront internationally and are worthy of in-depth study. She also suggested that the experience of Huangshan should be systematically clarified and not be limited to individually introduction by cases.

Dr. Mu also communicated with the World Heritage Management Department of Mount Huangshan on follow-up cooperation and other issues. She said that through including it in the toolkits published by international institutions for World Heritage, the practices and experiences of Mount Huangshan would be introduced during a series of UNESCO actions on climate change. Moreover, the knowledge would be transmitted by UNESCO as a representative of excellent cases in our country for inspiring World Heritage sites around the world.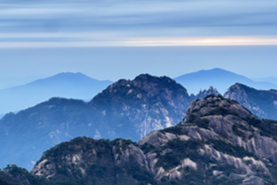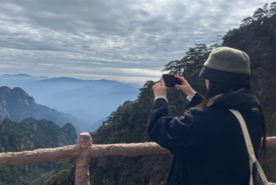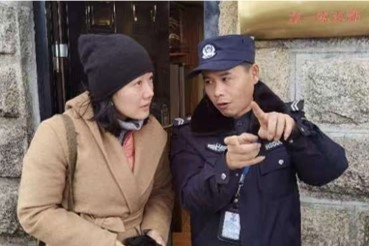 Contributed by: MU Xingyu, FANG Yuan
Edited by: WANG Tianxiang
Typeset: WANG Tianxiang, XU Yining (intern)