2nd Cycle of UNESCO World Heritage & Sustainable Tourism - Chinese Pilot Study(2021-2025)National Training Course
Release date :2021-06-07
Views: 3448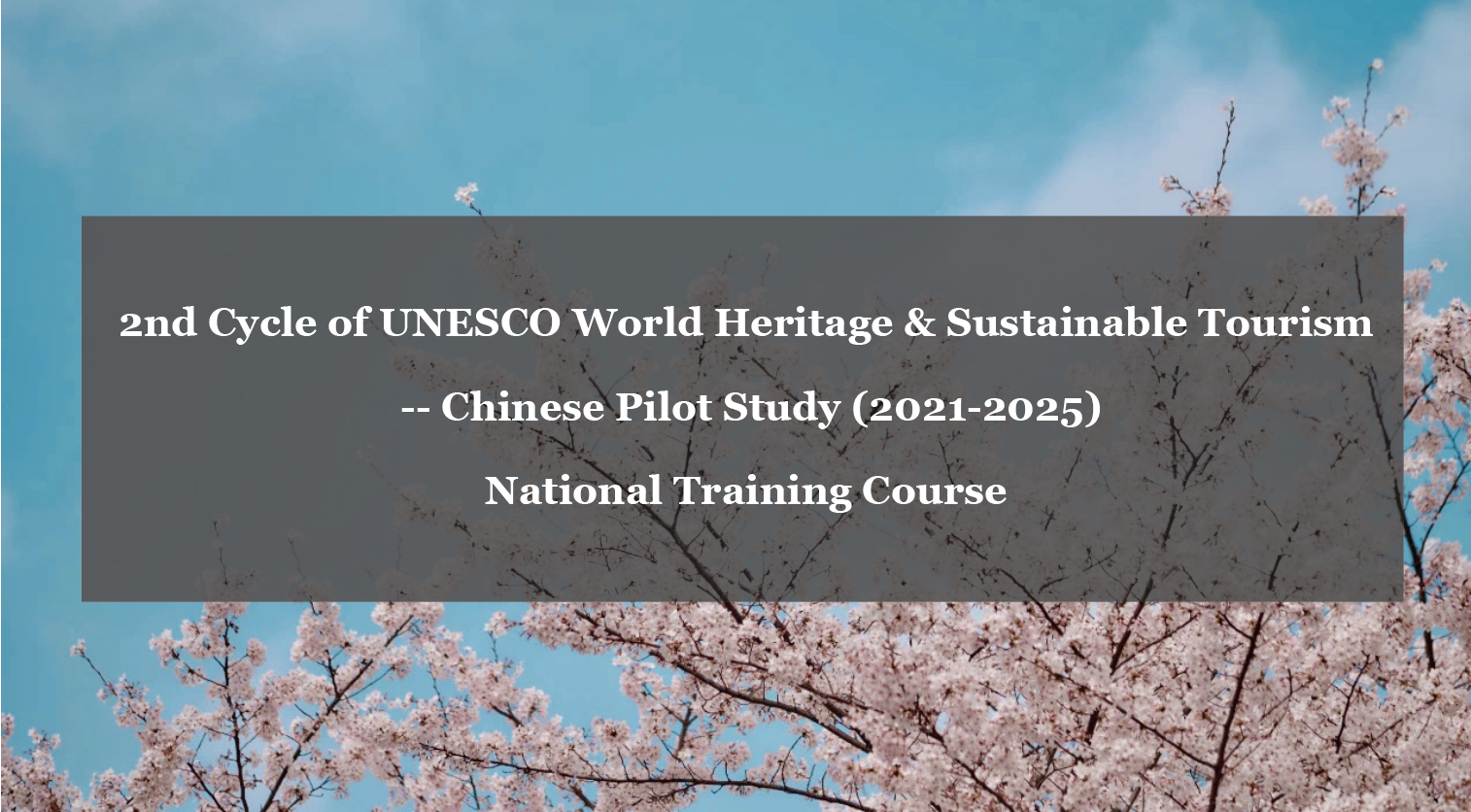 Date: June 7th, 2021-June 11th, 2021
Language:
Chinese
Organisers:
World Heritage Institute of Training and Research for the Asia and the Pacific Region under the auspices of UNESCO, Shanghai Centre (WHITRAP, Shanghai)
Shanghai Tongji Urban Planning and Design Institute CO., LTD
Background:
Tourism has the potential to contribute, both directly and indirectly, to all of the Sustainable Development Goals (SDGs). However, at the same time, "irresponsible tourism" has negatively impacted the social, cultural and ecological dimensions of the World Heritage sites. With an eye on the problems, the World Heritage Committee adopted the "World Heritage and Sustainable Tourism Programme" (WH + ST) in 2012. Therefore, the World Heritage Centre encouraged WHITRAP Shanghai to conduct pilot studies in China to test this new approach. WHITRAP Shanghai has completed the first cycle of WH+ST Chinese Pilot Studies from 2015 to 2020. The outcomes have been well evaluated and recognised for its rational framework of research; the practical guidance outlined for the two World Heritage sites as well as the potential to the promotion in the region.
From 7th to 11th June, WHITRAP Shanghai will organise the training on World Heritage and Sustainable Tourism in Shanghai. Taking into account the touristic vulnerabilities exposed by the COVID-19 pandemic, we will re-think the management at World Heritage sites and the challenges of the recovery of tourism as well as its social resilience. The course will be divided into
five sections
as
background introduction, OUV awareness, management planning, sustainable tourism and community collaboration.
For more information, please kindly refer to:
http://www.whitr-ap.org/index.php?classid=1519&id=114&t=show
Downloads
| | | | | |
| --- | --- | --- | --- | --- |
| No. | Name | Content | Language | Download |