Field Studies
Release date :2019-03-14
Views: 1111
Supported by the Zhenze Town Government, two proposed cases in Zhenze Historic Town were designed. One case was the Recovery Project of Shi River (Group 1 & 3), the other was the Project of Zhenze Resort Hotel (Group 2 & 4). The aim of the exercises was to enable trainees to go through all IA steps learned from the training. WHITRAP arranged two field studies for participants on October 18th and 21st separately.
Before the site visit, Li Yu, the Chief Engineer of Shanghai Tongji Urban Planning and Design Institute, made an introduction to Zhenze Historic Waterfront Town, including its location, brief history, proposed Outstanding Universal Values as well as attributes, and the current situation. Two proposed case studies were further illustrated in terms of the development objectives, the changes, and the design schemes of the projects.
Thanks to the local officials, Zhiwei Zhuang and Zhen Shen , the study tour was guided along the main tourism spots, neighbourhood, and two cases. They explained the difficulties and opportunities that the living town was facing. For Zhenze Town, livability was the core concept of development rather than tourism booming.
Value identification is a fundamental step for heritage impact assessments. The first exercise related to that was conducted on site. The general framework of the values and attributes that convey the significance of Zhenze town was established, ranging from the values of landscape, biodiversity, aesthetics, architecture to the values of history, education, economy, society, and other values such as symbolic value. Noticing the values relied on both tangible and intangible aspects was praised.
Interviews were conducted and analyzed in the second field study. The trainees creatively developed a matrix of impact assessments, in which the feedback from community was considered as a key component. That was highly appreciated during the final presentation. The Recovery Project of Shi River got one reject and one approval, and more information was required by teams. On the other hand, the Project of Zhenze Resort Hotel got two approvals. The outcome of assessments would be shared to the local government for consideration.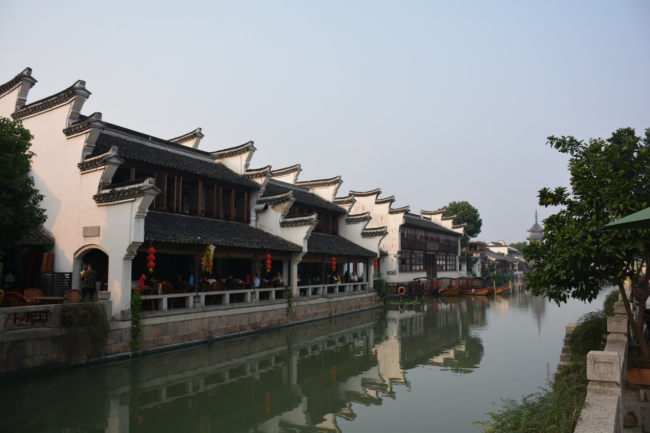 The landscape of Zhenze Town © Xiresangpei/ WHITRAP 2018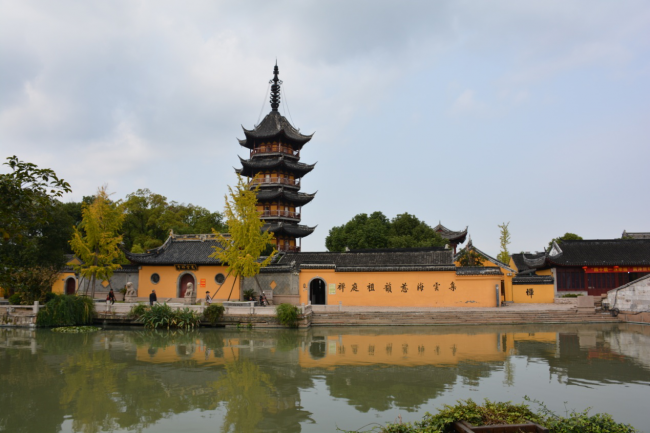 Ciyun Pagoda (key national heritage conservation unit) © Xiresangpei/ WHITRAP 2018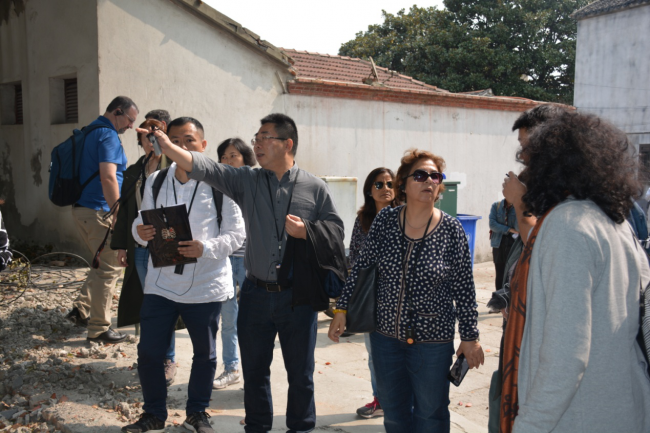 Mr. Zhiwei Zhuang introduced the project of Zhenze Resort Hotel © Xiresangpei/ WHITRAP 2018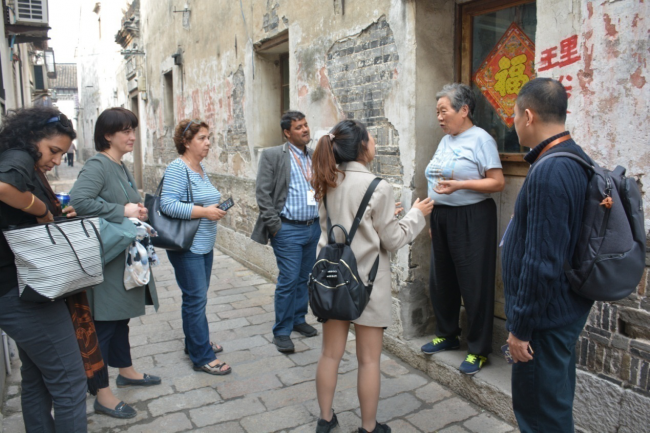 The trainees interviewed the local resident © Xiresangpei/ WHITRAP 2018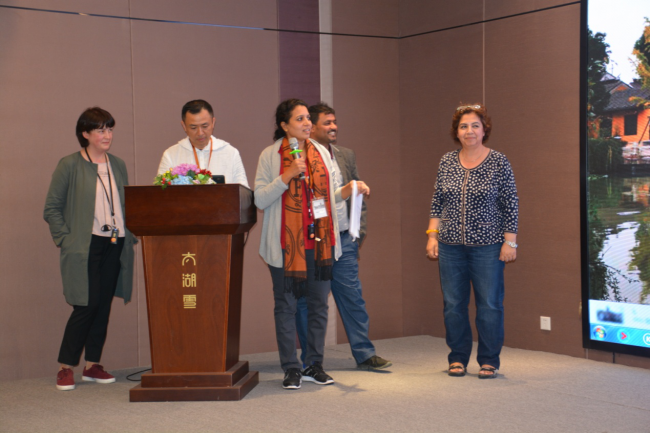 Group presentations about value assessments of Zhenze Town © Xiresangpei/ WHITRAP 2018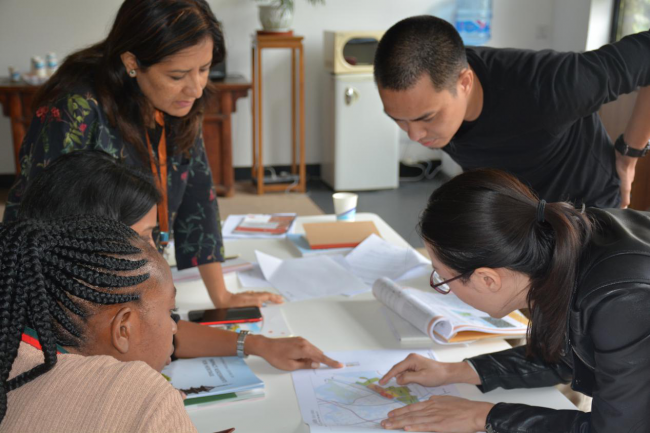 Group preparation for the final presentation © Xiresangpei/ WHITRAP 2018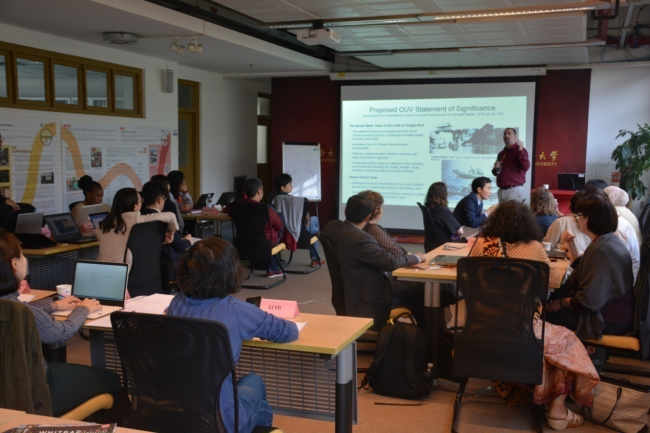 Final presentations on IAH course © Xiresangpei/ WHITRAP 2018