Conservation of Khaplu Palace Complex, Pakistan
From:Aga Khan Cultural Service Pakistan Author:Wajahat ALI  PublishDate:2011-09-13  Hits:8229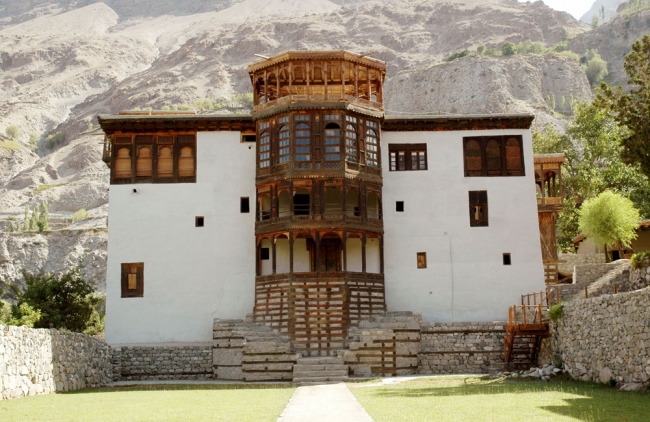 Khaplu Palace Complex (KPC) had it soft-opening on 11th July 2011, as a heritage guesthouse facility offering 21 rooms and an exhibition space for local Balti crafts by Aga Khan Cultural Service Pakistan (AKCSP). AKCSP, the Pakistan arm of the Aga Khan Historic Cities Programme (AKHCP) of the Geneva-based Aga Khan Trust for Culture (AKTC). AKCSP is working in Gilgit-Baltistan and Lahore with a focus on using cultural heritage as a resource for community development. The restoration and re-use of Baltit and Altit forts in Hunza and Shigar Fort and Khaplu Palace in Baltistan, the Walled City Lahore project and the inventory are prime examples of its work. It may be noted that in addition to other international awards, AKCSP has won 10 consecutive UNESCO Asia-Pacific Cultural Heritage awards for its conservation works in Gilgit-Baltistan, northern Pakistan.
Located in the dramatic desert mountains, Khaplu Palace is unquestionably the best example of royal palaces in the Karakoram in Gilgit-Baltistan region of Pakistan. Built in 1840, it replaced an earlier fort constructed 600 meters above the present location, of which little now remains. The importance of the Palace lies in its quality as a building, both aesthetically and as an exemplar of traditional building typology.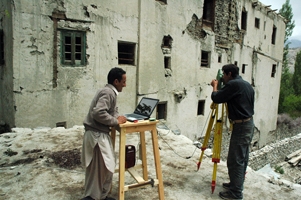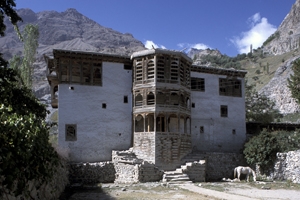 The Palace is a four story structure built with interlaced wooden cribbage with infill of mud blocks and stone. Labyrinth spaces, richly embellished timber balcony, verandahs screened with intricate Jalis, carved timber posts, fascias and fenestrations and variety of decorative timber-paneled ceilings with sophisticated detailing make this building unique in the region. There are ancillary buildings of various ages in the complex, which were also treated for the reuse purpose.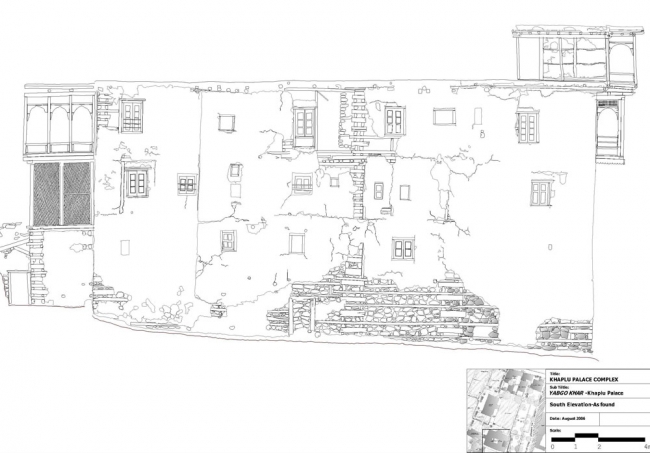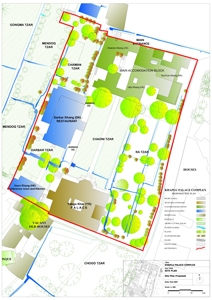 The re-use plan drawn-up for Khaplu Palace had at its core the intent to operate the site as a museum and upscale residential facility .Since the Palace has high historic value therefore minimum intervention was proposed in it. Space dedicated to residential part in the palace is substantially less than that of the museum. A number of rooms have been adapted without compromising on norms as guest suites are tastefully appointed keeping the originality and authenticity of the building. All missing components particularly the top loggia was reconstructed on the basis of historical accounts. Structurally the main palace building, posed serious challenges, decay of timber elements and rainwater and irrigation water ingress had resulted in serious decay of the building fabric and its timber elements. These challenges have been met with documentation and analysis of the structural fabric and carefully intervening to replace the decayed elements, while setting right the deformations that had occurred in the building to the extent necessary. A range of building conditions were found and were treated on a case-specific basis.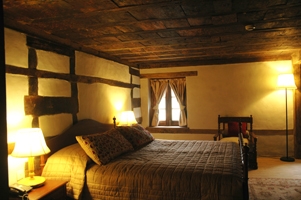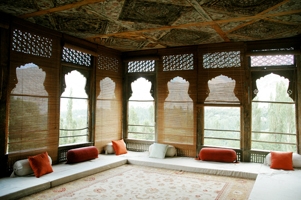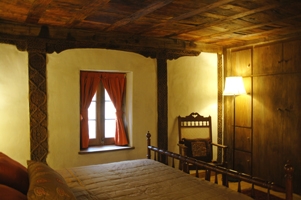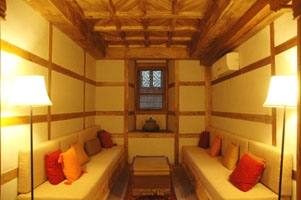 Mechanical services were installed with sensitive consideration of the building form and built fabric. Most challenging part however was incorporation of modern bathrooms in the Palace. These have been sited in locations with identical, using the same vertical connections which had earlier functioned as a system of composting chambers. Likewise, these bathrooms are designed and placed in way that, the new contrasting intervention is clearly visible.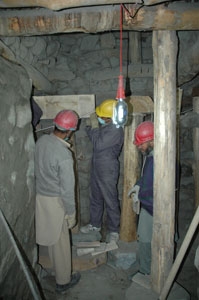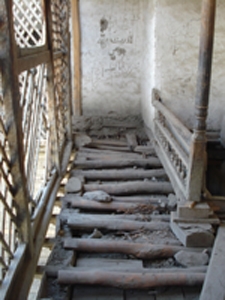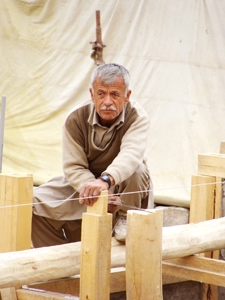 Establishment of the museum within the Palace is of special importance as it has house important sources of history, culture and arts and crafts of Baltistan in the building with its high significance due to age, cultural, historical and aesthetical values. It was crucial in enhancing local cultural heritage and giving an effective expression of the same to the landmark monument, so that it can act as centre of local culture. The display of local artifacts from different periods particularly from Buddhism era within the Khaplu Palace that combines a unique example of Tibetan, Kashmiri and local Balti architecture has enabled visitors to have a holistic view of the local culture and its evolution.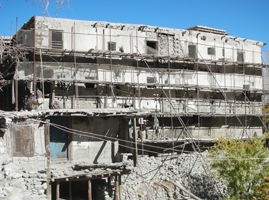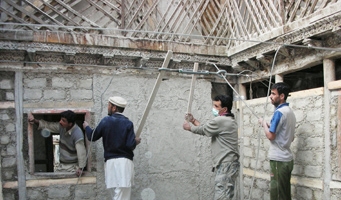 The ancillary buildings which were also treated including, the Darbar Khar and Hjta Khan the old stables. Reconstruction of Chamantsar Khang one of the older ancillary buildings; and demolition of the latest residential outhouse and its replacement by a new structure. The Darbar Khar was converted to be used as the dining/conference facility. Chamantsar Khang had been built without any foundations, and was therefore reconstructed after careful documentation, to conserve its form and place values. The old stable, Hjta Khang, was conserved and its upper story was recreated based on a reinterpretation of the original quarters.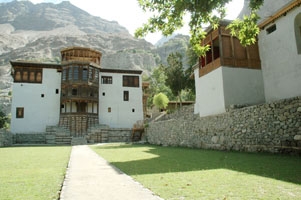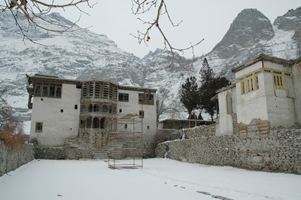 The entire interior has been furnished in way to preserve much as possible the authentic ambience of historical building and to provide a cultural experience seeped in the past. Indigenous materials and techniques were also promoted through extensive use of Poplar wood, stone, adobe and clay etc. Using Poplar as a rapidly farmed substitute for slower growing coniferous woods, helped in moving towards greater acceptance of the traditional building techniques with their time-tested efficacy in dealing with climate, thermal comfort and cultural appropriateness.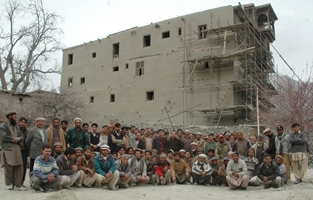 Similarly highest conservation standards were also applied. Like for the precise recording EDM device-Total station was used for the first time in heritage conservation. Other charters like, Venice, Athens, Nara, Burra charters etc were used in its real spirit. Care was taken to identify original use, to adhere to that use or adopt a new use compatible with the original use so that there was minimal impact on the cultural significance of the building. In most cases, the proposed use tends to represent past use. In cases where the new use preclude a more direct illustration, then the appointment and decor of the heritage element was designed to adumbrate an earlier use.
In a nutshell, this project will be a catalyst for employment generation, market improvement, better stewardship of the environment and heritage, promotion of local skills and crafts, and most importantly, restitution of local pride and identity, which is very rare in these days.