Conservation Key Points of Wenyuan Building
  PublishDate:2013-02-25  Hits:2551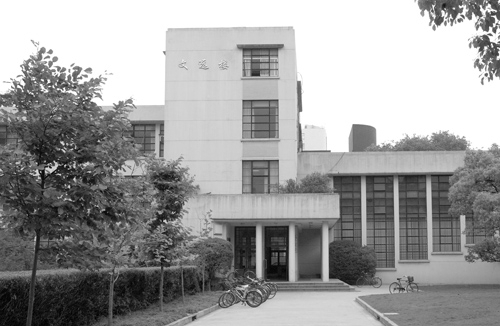 Combined the most advanced international energy saving technology with innovative ideas, the Eco-Restoration of Wenyuan Building will show to be a complex with energy sufficient concept, and prove to be a milestone in sustainable restoration field. Within the framework of a national pilot scheme an overall refurbishment shall be accomplished for the listed building according to energetic and thermal comfort aspects.
Demo System
●It will use Big Screens showing the actual energy consumption, data and status quo.
●The entire building is designed as Demo Project with visible technical and structural zones.
●The most important is the sensitive handling of the historical building substance.
Concept
●Middle Part of the Building: Earth heat exchanger with heath pump and radiation ceilings
●300 seat lecture hall: gas driven heat pump and dehumidifying using remaining heath
●four 160 seat lecture rooms: solar energy and air conditioning based on sorption (SGK)
●ventilation: most of the time through windows
The Main Focus is a considerable and extensive advancement of the building envelope (thermal and moisture protection), realization of building services adapted to the climate, efficient supply of energy as well as utilization of renewable energy sources.
●Intelligent building controlling including room temperature, humidity, lighting and security.
●Ecological and economical roof garden system without need for maintenance.
●Complete test system as labor platform for further development.
Conservation Key Points of Wenyuan Building
Conservation of the overall environment of Wenyuan Building
●Protect the environmental features with regards to garden, lawn and old trees on the southern side of Wenyuan Building.
●Maintain the major landscape of the open elevation and no large-scale shading treatment.
Conservation of the exterior features of the whole Wenyuan Building
●Maintain the holistic architecture presentation and impressions.
●Restore the original features and colors of walls.
●Preserve the original position of doors and windows, and keep its size, color, material, and space separation as well as opening and closing ways.
●Conserve and restore delicate decoration and patterns on buildings elevation.
Conserve the interior features of Wenyuan Building
●Maintain the original interior layout
●Maintain the original structure and demonstrate it.
●Keep the details on original interior stairs and baluster, including handrails, steps and terrazzo floors.
●Keep the terrazzo floor of original aisles in public areas.
●Restore the ventilation intake, keep concrete partitions in exterior; Restore the interior wooden partitions in line with original design drawing and restore ventilator in middle part.