Call for Case Studies: 2022 Global Awards for World Heritage Education Innovative Cases
  PublishDate:2022-07-19  Hits:3051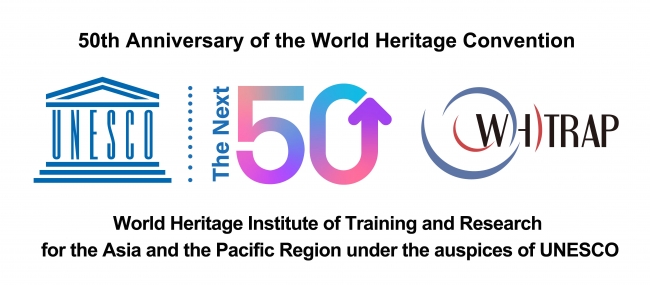 1.Preface
World Heritage Education is not only an important way for people to acquire knowledge and inspiration, but also an incubator for innovative development models of heritage sites.
In 2021, WHITRAP launched the global call for innovative case studies on World Heritage Education with the theme of scientific innovation and model innovation. Totally 20 outstanding Heritage Education cases with demonstration and innovation from around the world were selected, and further shared and promoted at the side event titled "World Heritage Education Towards a Sustainable Future" at the 44th session of the World Heritage Committee through reports, publications, websites, videos, and other ways. The event received wide acclaim from all walks of life.
This year marks the 50th anniversary of the World Heritage Convention. The 2022 Global Awards for World Heritage Education Innovative Cases will restart with a brand new look, and the award ceremony and global releasing will be held on World Heritage Creative Innovator Forum 2022, a UNESCO-recommended key project by WHITRAP to commemorate the 50th anniversary of the World Heritage Convention. On the basis of maintaining the original characteristics, the comprehensively upgraded activity boasts three new highlights:
An international exchanging and sharing platform integrating the award ceremony and interactive sharing

Comprehensive and efficient docking of high-quality resources and supporting the incubation of potential projects

The first digital award certificate in the World Heritage domain
Our goal is to build an international exchanging platform which focusing on the model innovation of World Heritage Education, and to provide action guidelines and reference frames for global practitioners of World Heritage Education Innovation, so as to better guide and promote the development of World Heritage Education in the future.
Look forward to your participation!
Let's jointly open the next 50 years of the World Heritage Convention!
Review on the 2021 Case Collection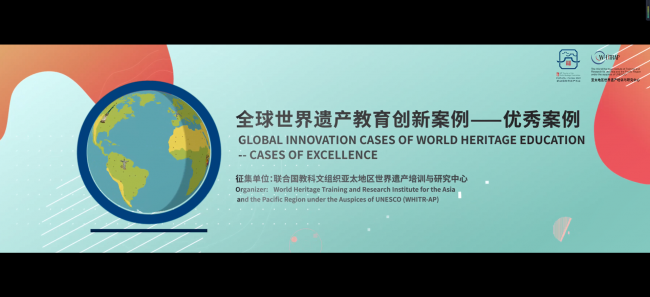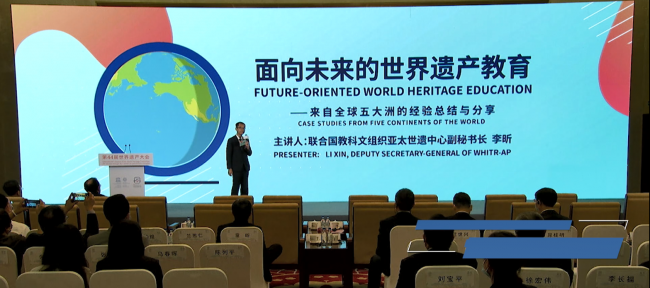 2. Organizing partners
Directed by:
National Commission of the People's Republic of China for UNESCO
Co-organized by:
World Federation of UNESCO Clubs, Centres and Associations (WFUCA)
World Heritage Institute of Training and Research for the Asia and the Pacific Region under the auspices of UNESCO (WHITRAP)
World Heritage Youth Education Center
Supported by:
UNESCO World Heritage Center (WHC)
International Centre on Space Technologies for Natural and Cultural Heritage (HIST)
International Research and Training Center for Rural Education (INRULED)
UNESCO Chair on Sustainable Tourism at UNESCO Designated Sites
UNOSSC South-South Cities Clusters
And relevant governments, heritage sites and institutions (omitted)
3. Application Requirements
The case studies must be education activities organized by or for World Heritage sites or to address topics of specific heritage values.
The case-study proposal may be one that has been completed (in the last 5 years) or on-going with achieved tangible results.
There is no limit to the target audience or groups the education program developed for.
Proposed case-studies should be innovative and exemplary in concepts, contents or forms.
4. Selection Criteria
Innovation: innovation and explorations made in the concept and approach to heritage education
Technological Application: utilizing creative or advanced technology to protect and promote heritage values
Collaboration: high-level multilateral cooperation mechanism and innovative model to promote heritage education
Sustainability: socially, economically and culturally sustainable and contributing to the sustainable development of heritage sites
Exemplary Significance*: establishing a good role model in terms of the overall or specific approach worthy to be promoted internationally
*The proposed case-study must meet the "Exemplary significance" plus at least one other criteria.
5. Awards
1 International Certificate
Receive a certificate issued by WHITRAP
The first digital certificate on World Heritage
(on the condition of available technology)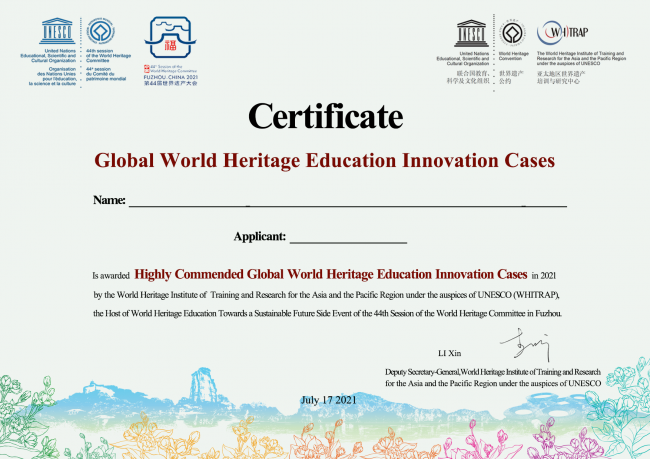 2 Global Display and Publicity
Display at the World Heritage Creative Innovator Forum
Outstanding cases invited to attend the award ceremony for global sharing and exchange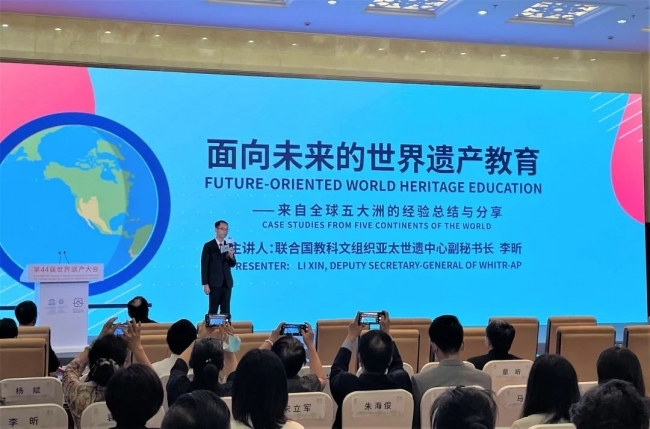 3 International Cooperation
Join relevant cooperation networks and enjoy resource support
Recommend to participate in international exchange activities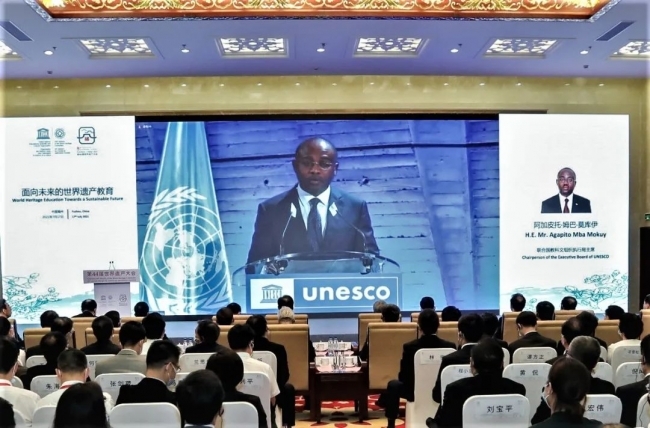 4 International Publicity
Publicity and display through
the international website of the host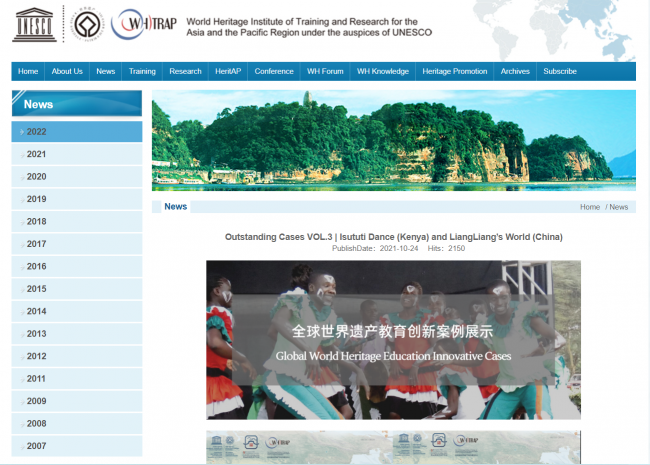 5 International Publication
Cases will be published on relevant international journals
Note: the host reserves the right of final explanation.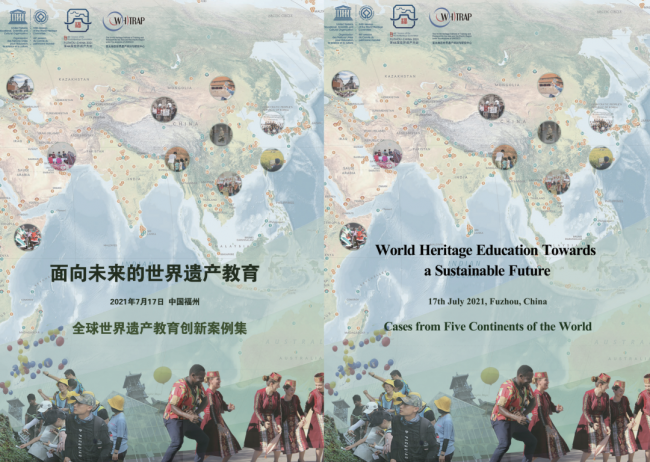 6. Steps of Process
7.17-10.15 Case Collection
10.15-11.15 Experts Selection
11.15-17 Award Ceremony & Global Publicity
11.18-12.30 Follow-up Promotion
7. Application Dossier
1. Application Form
2. Other materials
8. Rights and Liabilities
See item 3.4 of the application form for detailed requirements
9. Application Form (CN&EN) Download

en-cn-2022-Application Form
10. Application Email
Please submit your application dossier via the following email: 44whc@whitrap.com
Email title: country+city+case name
Backup Email: creativeheritage@163.com
11. Contacts
For further inquiries, please contact: WHITRAP Working Group
Tel: +86-21-65987687-8002