The delegation of Meishan Municipal Party Committee and Government visiting WHITRAP
  PublishDate:2021-03-19  Hits:2334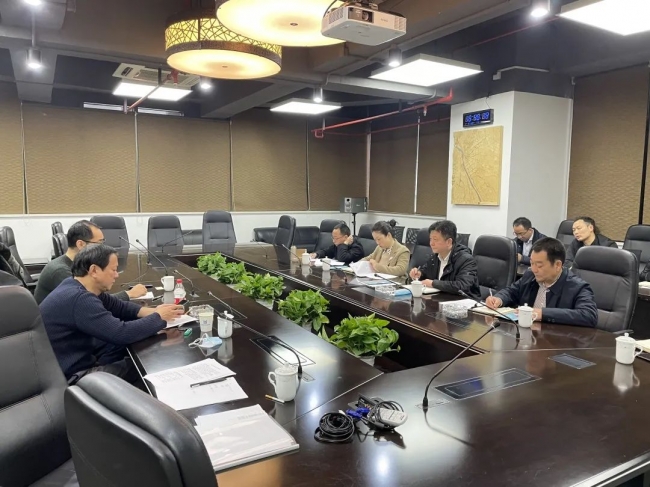 On 11 March, Sun Jian, Deputy Mayor of Meishan Municipal Government, and Tan Zhengzhong, Deputy Secretary of Dongpo District Committee of Meishan City, led a delegation of Meishan Municipal Party Committee and Government to WHITRAP Shanghai for communications and inspections. Zhou Jian, Secretary General of WHITRAP, received the delegation and held a work meeting at Tongji Urban Planning Building.
At the meeting, Sun Jian introduced the tangible and intangible cultural heritages of Meishan and the time-honored "Culture of Sansu". He expressed full expectation for bilateral cooperation in the future. Zhou Jian extended a warm welcome to the delegation and introduced the WHITRAP's work experience in the field of international and domestic heritage protection and training. Li Xin, Deputy Secretary Gene‍‍ral of WHITRAP Secretariat, also offered suggestions in protecting the cultural heritage of Meishan.
This exchange allowed both parties to see their respective development opportunities. Through communications and discussions, WHITRAP Shanghai will progress pragmatically and provide professional and efficient guidance and suggestions for cooperation in the future.