News | International Course on Impact Assessments for Heritage
  PublishDate:2018-10-15  Hits:1929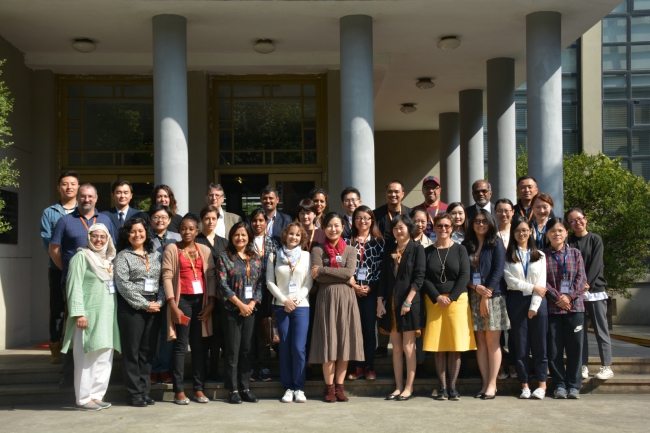 The 5th Training Course on Impact Assessments for Heritage (IAH) takes place in Shanghai and Zhenze Water Town from 15th to 26th October 2018. It developed by WHITRAP and ICCROM with the support of IUCN, the Leadership Training Centre of Urban-Rural Development of Tongji University, Tongji University, Tongji Urban Planning and Design Institute, and Zhenze Town Government.
22 professionals from 17 countries and 11 resourse persons will share the experience on management of heritage in general, and World Heritage working mechanisms in special.
The advantage of the course is to lay equal emphasis on the theory and practical of impact assessments. The trainees will be equipped with the knowledge in all forms of Impact Assessments, Strategic, Environmental and Heritage (SEA, EIA and HIA), to understand the linkage of cultural and natural attributes on site. Besides, the legal framework of IAH in developed countries will be introduced to enable participants to seek the possibility of creating a better security management system. The skills and process of impact assessments will be illustrated by lectures and practical cases from both resource persons and trainees. On the other hand, participants will be divided into four groups to conduct the impact assessments for two proposed developing cases in Zhenze Water Town which is listed in the Chinese Tentative List of the Ancient Water Towns in the South of Yangtze River.
The next issue of WHITRAP Newsletter (Issue 43 – January 2019) will include a "Special Feature" section dedicated to this activity.