News| Activities Successfully Held for Heritage Anniversaries
  PublishDate:2022-11-18  Hits:2774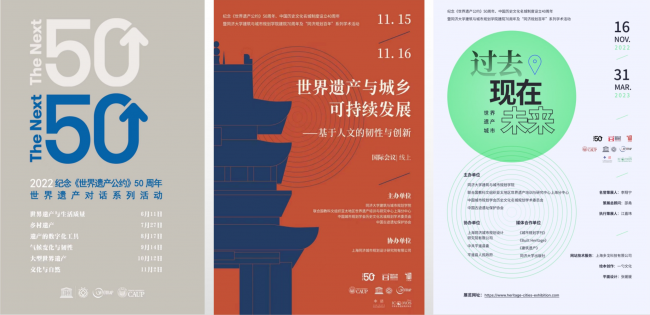 The year 2022 marks both the 50th anniversary of the World Heritage Convention and the 40th anniversary of China's National Famous Historical and Cultural Cities Protection System. The year is also the 70th anniversary of the College of Architecture and Urban Planning (CAUP) of Tongji University at Shanghai and the Tongji Planning Centennial, the 100th year since the university launched its first planning course. To join the worldwide celebration for the World Heritage Convention's 50th anniversary focusing on "The next 50: World Heritage as a source of resilience, humanity and innovation", CAUP of Tongji University and World Heritage Institute of Training and Research for the Asia and the Pacific Region (WHITRAP Shanghai) have planned and organized a series of academic and public activities over 10 months from June 2022 to March 2023.
Launched on June 11th on China's "Cultural and Natural Heritage Day, six World Heritage Dialogues were held from 11 June to 2 November. They each focused on a different theme: "World Heritage and Quality of Life", "Rural Heritage", "Digital Tools for heritage", "Climate Change and Resilience", "Large Scale Properties" and "Filling the Gap between Culture and Nature". The Dialogues are knowledge sharing roundtable discussions focusing on the conservation and management experiences of World Heritage, the strength and relevance of the World Heritage Convention, and the balance between conservation and development approaches through experiences and examples from the Asia and Pacific region.
On November 15th and 16th, CAUP of Tongji University, WHITRAP Shanghai, the Academic Committee for Conservation Planning of Famous Historical and Cultural City – Urban Planning Society of China, and ICOMOS China, successfully held an online international conference on "World Heritage and Urban-Rural Sustainable Development: Resilience and Innovation based on Humanity", commemorating the 50th Anniversary of the World Heritage Convention, the 40th Anniversary of China's National Famous Historical and Cultural Cities Protection System.
On the opening ceremony, Professor Lou Yongqi, the Vice President of Tongji University, Mr. Ernesto Renato Ottone Ramirez, Assistant Director-General of UNESCO for Culture, Mr. Yang Baojun, Chief Economist of the Ministry of Housing and Urban-Rural Development of the People's Republic of China and President of the Urban Planning Society of China, Ms. Teresa Patricio, President of ICOMOS, Mr. Zhang Bing, Director-General of Territorial and Spatial Planning Bureau, Ministry of Natural Resources of the People's Republic of China, Mr. Song Xinchao, President of ICOMOS China, and Professor Li Xiangning, Dean and Professor of the College of Architecture and Urban Planning, Tongji University, delivered speeches to congratulate the successful convening of the conference and exhibition, and also expressed their wishes for further cooperation on the protection of world heritage and sustainable urban and rural development.

Fig.1 Group photo of experts at the opening ceremony
After the opening ceremony, 53 experts and scholars from UNESCO, ICOMOS, ICCROM and other international institutions shared their views on the topic "World Heritage and Urban-Rural Sustainable Development". These participants, from a wide range of countries including China, Sri Lanka, India, South Korea, Australia, the United States, the United Kingdom, France, Sweden, Italy, Spain, Israel, Kenya etc., discussed and shared from multiple perspectives their experience and practical achievements in exploring the integration of World Heritage and Urban-Rural Sustainable Development, contributing to the promotion of the "Policy Document for the Integration of a Sustainable Development Perspective into the Process of the World Heritage Convention" and the World Heritage City Programme initiated by UNESCO, and the implementation of the "Opinion on Strengthening the Protection and Inheritance of Historic and Cultural Heritage in the Course of Urban-Rural Development" issued by Chinese government.
The International Conference addressed four key topics: traditional knowledge systems at world heritage supporting quality of life of local communities, education empowering the future - heritage education innovator forum, climate change and urban-rural heritage resilience, new vision/new technology for heritage protection. The participating experts have reached the following consensus:
1. Traditional Knowledge Systems are reflected in the indicators of the quality of life connecting to the four dimensions of sustainable development. Communities have played a key role in traditional knowledge systems of the World Heritage site, therefore their values should be recognized, respected and understood, which will contribute to sustainable urban and rural development through heritage conservation and management. The traditional knowledge systems are dynamic, continuously optimized and have endured the testing of time. They link to every aspects of community life, such as enhancing community resilience, improving quality of life, and realizing the positive interaction with urban and rural sustainable development.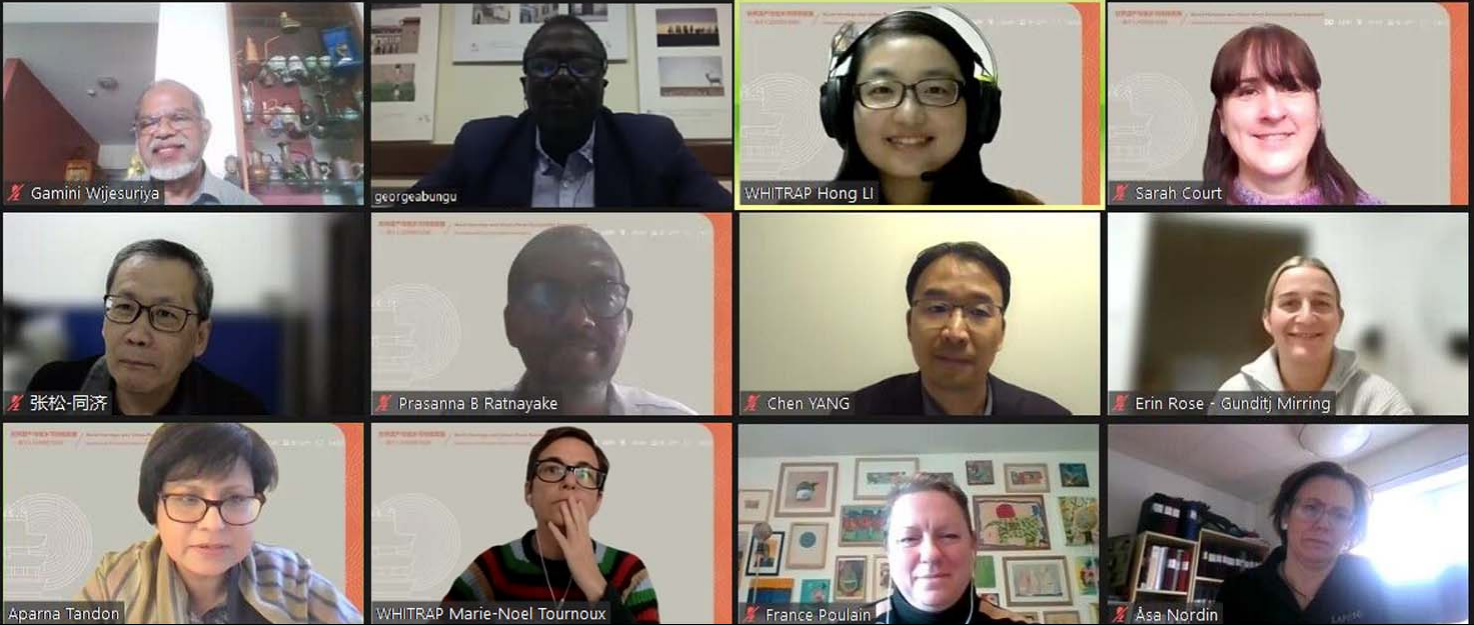 Fig.2 Group photo of experts at session 1
2. Building an international platform on World Heritage education that links cultural heritage with other high-end innovation resources is a core strategy for the transformation and upgrading of heritage conservation and utilization. The current global trend of heritage education features both diversity and regional imbalance. We are obliged to a collective effort to facilitate cross-border cooperation and balanced development. This is the best way to promote innovative development mode for heritage sites. Heritage education provides an opportunity on a global scale. World Heritage education is experiencing significant reform and innovation. New forces are constantly emerging in the development of cultural tourism and cultural products, and by primary and secondary education institutions and local governance as well to promote a new wave of innovation and reform. We believe that the World Heritage education is heading toward a brighter future.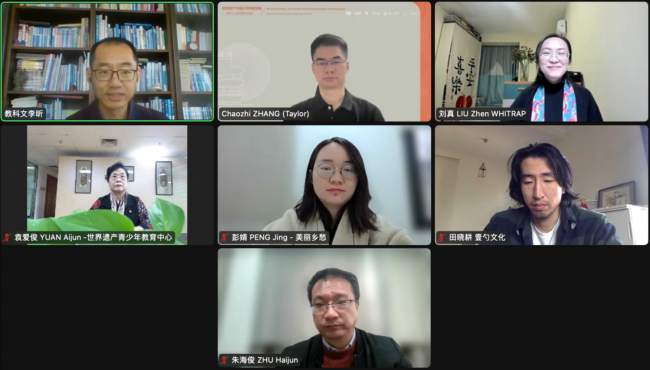 Fig.3 Group photo of experts at session 2
3. The topic on "climate change, World Heritage conservation and urban and rural heritage" involves diverse issues. Be it natural or built heritage, we have to admit that climate change brings with it environmental and social changes, thus the awareness of dynamic observation is increasingly important and will directly affect the adaptive management of heritage sites and historic cities. Action is important. In the face of climate change, we should put into practical actions based on adequate research. In addition, adaptation is an option for action in response to climate change; and the fight against climate change to strengthen the resilience of buildings and cities requires the participation of all. The conservation of archaeological sites and historic cities provides an effective tool and a source of innovation for climate change response. The traces and models signifying how people coexisted with their natural environment in history that have been found in ancient sites and historic cities, provide ideas for strengthening the resilience of modern cities.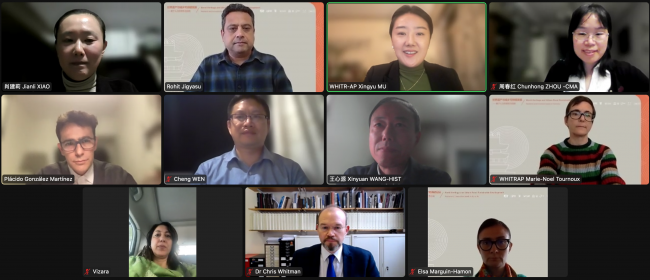 Fig.4 Group photo of experts at session 3
4. Digital technology has provided important support for the promotion of the World Heritage Convention and the development of the World Heritage system, enabling the sharing and dissemination of heritage information and the innovation of the way heritage knowledge is produced. As the application of technology deepens, exploring and studying digital heritage has become a new topic and a responsibility of the times for the World Heritage. Digital technology provides us with important support for monitoring, documenting, interpreting and presenting World Heritage. RS and big data technology is an important scientific tool for World Heritage monitoring and conservation, providing strong support for achieving sustainable development goals. Digital interpretation technologies can bring history and people closer and revitalize World Heritage sites for contemporary revival. Mixed reality and gaming technologies can create new heritage experiences and overlay different cultural perspectives. Research proves that there is a strong link between heritage and health, and enhances human well-being. We should enable interaction/cooperation between different sectors and actors, from people to communities and nations, to international cooperation. Technologies allows us to develop new methods of interpretation and the sharing of knowledge. Develop new meanings of heritage through digital technology, and expand the types of heritage protection and utilization.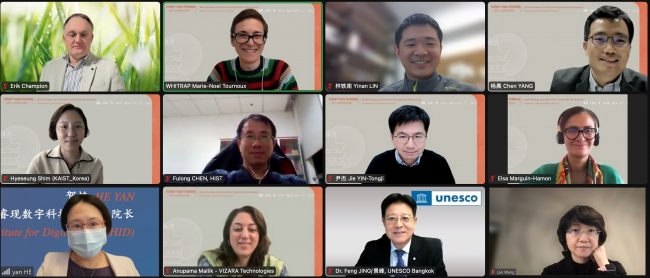 Fig.5 Group photo of experts at session 4
On the closing ceremony held on the evening of November 16th, Mr. Jing Feng, Chief of Culture Unit, UNESCO Bangkok Office, read out "The Asia and Pacific Shanghai Initiative for Urban-Rural Heritage——Road map for World Heritage and Urban-Rural Sustainable Development: Resilience and Innovation based on Humanity(draft)" developed based on the key findings of the conference and are developed in view of supporting the "5Cs" Strategic Objectives for World Heritage (Credibility, Conservation, Capacity Building, Communication, Communities) for the implementation of the World Heritage Convention as defined in the Budapest Declaration in 2002 and updated in 2007. The initiative is also echoing the "Fuzhou Declaration" adopted in 2021 at the 44th session of the World Heritage Committee, aiming to advocate heritage as a solution as an approach to address current threats and achieving reaching the Sustainable Development Goals.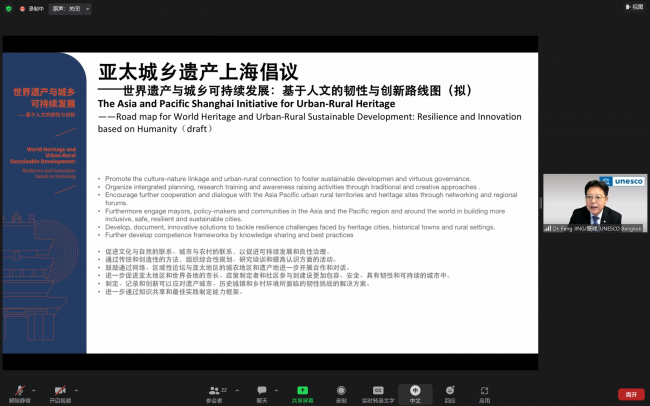 Fig.6 Dr. Jing Feng read out the Initiative
• Promote the culture-nature linkage and urban-rural connection to foster sustainable development and virtuous governance;
• Organize integrated planning, research training and awareness raising activities through traditional and creative approaches;
• Encourage further cooperation and dialogue with the Asia Pacific urban rural territories and heritage sites through networking and regional forums;
• Furthermore, engage mayors, policy-makers and communities in the Asia and the Pacific region and around the world in building more inclusive, safe, resilient and sustainable cities;
• Develop, document, innovative solutions to tackle resilience challenges faced by heritage cities, historical towns and rural settings;
• Further develop competence frameworks by knowledge sharing and best practices.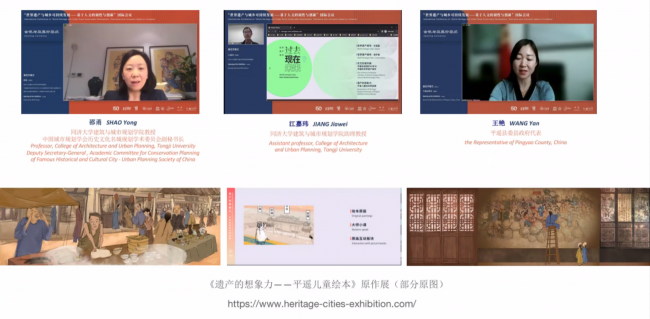 Fig.7 Online exhibition opening ceremony

The international conference also witnessed the opening of the public exhibition "World Heritage Cities: Past, Present, Future" (online), which was co-curated by the same organizers. The two sections of "World Heritage Cities: Values" and "World Heritage Cities: Conservation" showcased the innovative and cooperative mechanisms that have been built by World Heritage Convention over the past 50 years, including the outstanding universal value and diversity of World Heritage cities, and the most recent cases of UNESCO-led HUL and World Heritage Cities programms. The two parts followed featuring "Oriental City Beauty" and "Imagination of Heritage" aim to present the profound culture and unique oriental charm of China's historical cities, as well as the "Original Paintings of Pingyao Children's Picture Books" cocreated by professional institutions, public welfare teams and a group of young artists. The exhibition will be open until 31 March 2023 (online entrance: https://www.heritage-cities-exhibition.com). During the exhibition, a series of interactive activities will be organized, allowing the public to enter into the realm of world heritage city and historical and cultural city, which embodies the essence of human civilization in time and space, be it from the past, the present, in the future, or for the future, and develop more creative and diversified approaches to protecting, interpretating, displaying, and utilizing these legacies of humankind.