WHST Wulingyuan training
  PublishDate:2018-01-17  Hits:1805
UNESCO
China pilot project of "World Heritage and sustainable tourism"
Wulingyuan scenic area of the world natural heritage
The training class was held in Wulingyuan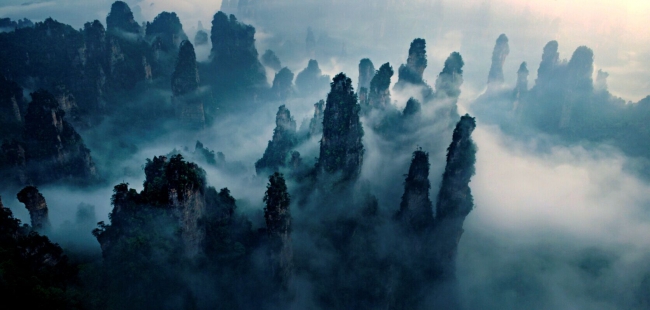 On the September 4-6th, "The UNESCO 'World Heritage and sustainable tourism' Chinese pilot project" (hereinafter referred to as the "China pilot project")—the training class of the world natural heritage Wulingyuan scenic area was held in Wulingyuan, which is the first large-scale worldly heritage training activities in Zhangjiajie. Hunan Province, Zhangjiajie city Wulingyuan District Units and units of a total of 209 administrative personnel participated in the training. A total of 209 administrative personnel participated in the training.

Zhangjiajie City the National People's Congress deputy director Mr.Zhuyongwen held the opening ceremony, the project leader Mrs.Hanfeng, the director of Hunan Province World Heritage and Landscape Protection Research Center Mrs.Zhanghui, Zhangjiajie executive vice mayor Mr.Luozhibin attended and made speeches.
During the opening ceremony, Professor Han pointed out that Wulingyuan is the first few heritage sites which developing tourism in China with "capital access". There are many experiences and lessons learned from the coexistence and symbiosis of world heritage and tourism. The project showed the efforts China made to seek the World Heritage protection and development to the international community.
Zhang director, represented Hunan Province, welcomed the research team from the China's pilot projects and the professors team for this training course, meanwhile he pointed out that the development of tourism in Wulingyuan in Zhangjiajie is relatively early, so it is with a widespread concern of the international community. Both countries and local leaders attached great importance to this and also expecting to find a scientific way of development through learning and researching.
Mayor Luo said that the Wulingyuan tourism comprehensive income and the tourist reception keeps a 20% growth rate which is in a leading position. However, as a China's heritage, the responsibility which promised by the contracting States must be performed, the heritage site is protected under the precondition of respecting law and science. To make the development controlable. After the first warning by the World Heritage Committee in 1998, a lot of rectification work been made. In 2018, the overall plan of Wulingyuan scenic area will be revised and Wulingyuan will once again present its status report to the World Heritage Center. Therefore, local managers also urgently hope that the research results of this pilot project in China will play a very active role in the development of Wulingyuan.