The 31st Session of the World Heritage Committee
  PublishDate:2007-07-16  Hits:2682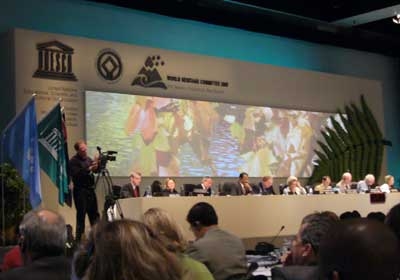 Conference Hall at the 31st Session of the World Heritage Committee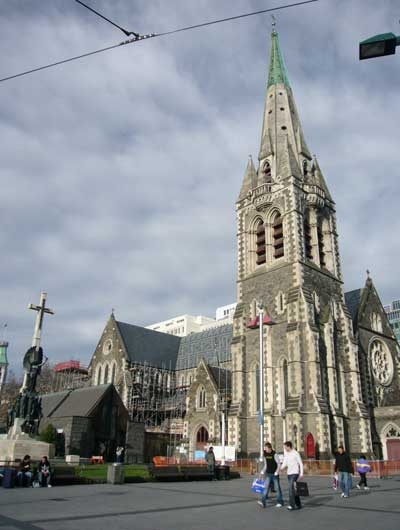 Christchurch
The 31st session of the World Heritage Committee was concluded successfully in Christchurch, New Zealand on July 2, 2007. This ten days meeting in Christchurch examined the conservation status of 130 world heritage sites, including six projects in China: three world heritage sites in Beijing (the Imperial Palaces, the Temple of Heaven, and the Summer Palace), the Three Parallel Rivers of Yunnan Protected Areas, the Old Town of Lijiang, and the Historic Ensemble of the Potala Palace in Lhasa, Tibet. The committee highly appreciated the contributions of Chinese government on conserving world heritage sites and great efforts in establishing the World Heritage Institute of Training and Research-Asia and Pacific (WHITR-AP) as a regional centre for implementing ' World Heritage Convention '. Meanwhile, the committee also thanked the Chinese authorities for hosting the International Symposium on the Concepts and Practices of Conservation and Restoration of Historic Buildings in East Asia, which complemented the Venice Chater.

During the meeting 22 new heritage sites were inscribed on the World Heritage List (excluding the extension of the Jungfrau-Aletsch-Bietschhorn in Switzerland). Due to sufficient preparation and cooperative efforts of the Chinese delegation under the leadership of Mr. Xinsheng Zhang, the Vice Minister of Education, two Chinese sites gained the title of world heritage: Kaiping Diaolou Villages in Guangdong Province as cultural heritage, and South China Karst includeing Shilin (Yunan), Libo (Guizhou), and Wulong (Chongqing) as natural heritage. China so far possessed a total of 35 world heritage sites consisting of 25 cultural, 6 natural, and 4 mixed properties, ranking the third in number after Italy and Spain.

This session appraised and supplemented the Cairns-Suzhou Decision. Its main focus was to revise the priorities by which nominations would be chosen, should there be an influx of applications. Priority will be given to the followings: to submissions by State Parties with no properties on the World Heritage List, to natural and mixed properties, to transboundary and transnational properties, to suggested nominations by State Parties that ratified the World Heritage Convention over 10 years prior to submission, and to property submitted by State Parties with equal or less than 3 properties on the World Heritage List. As a secondary factor to determine priority, only full and complete documentation submitted before the deadline will be considered for the World Heritage List.